Moore Chamber Accepting Leadership Moore Applications for 2022-23
Moore Chamber Accepting Leadership Moore Applications for 2022-23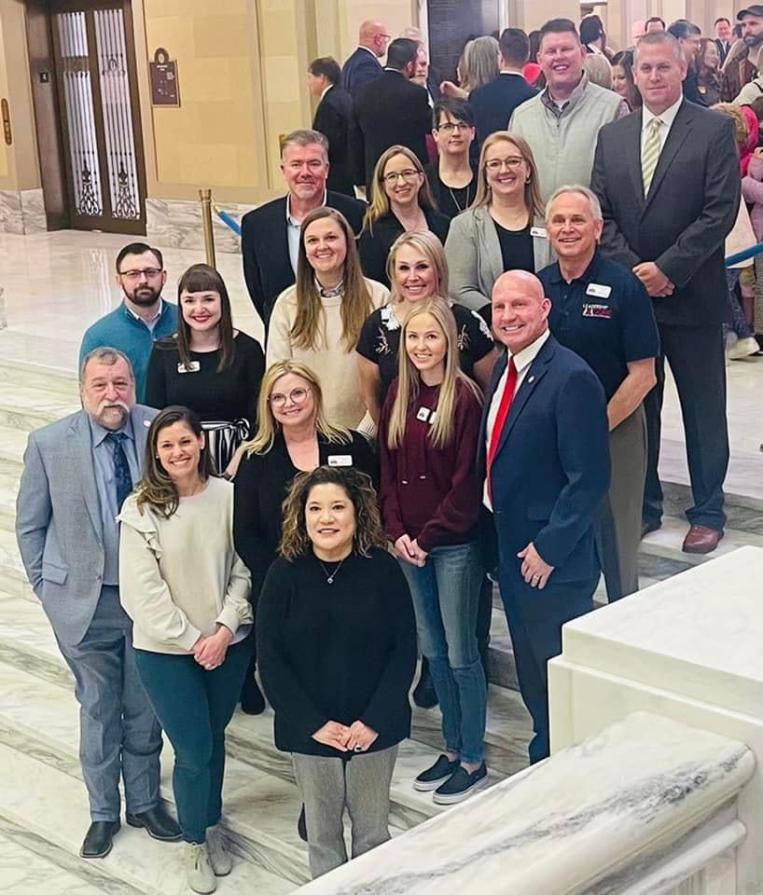 The Moore Chamber of Commerce is now accepting applications for the upcoming 2022-23 Leadership Moore class.
Leadership Moore is centered on cultivating 20 leaders each year through community and leadership exploration. The program is designed to expose existing and emerging community leaders to the issues that face the Moore and surrounding area while simultaneously strengthening skills through professional development, civic engagement, and observing leadership in its application and practices.
"The Leadership Moore program is perfect for anyone who truly cares about Moore and wants to get a deeper understanding of how various components within our community and county operate," said Kim Brown, President/CEO of the Moore Chamber of Commerce. "No matter what your experience is in the community, there will undoubtedly be areas where you may not have had the opportunity to peek inside."
"This program opens the door for you to get that glimpse inside and gain a higher level of understanding, which you can use to make Moore a better place to live and work for yourself, your family, and your community," Brown added.
A maximum of 20 individuals will be chosen to participate in the seven-month program, which begins with a team building session on Monday, Sept. 12. The class ends in March with a graduation ceremony. Members meet each month for briefings, tours, seminars, and hands-on learning.
Brianna Wall, Oklahoma Electric Cooperative, and Tish Norman, T.N,T. Print, are co-chairs of the program and are seeking applicants with leadership potential and a desire to use their talents to make Moore a better community.
Applicants do not have to be members of the Moore Chamber, but they must either live or work in the Moore Public School District. Online applications are available online at moorechamber.com/leadership-moore or at the Moore Chamber office at 305 W. Main Street between 8 a.m. and 5 p.m. Monday through Friday. The cost to participate is $475 for chamber members or $575 for non-chamber members. Tuition includes all course materials, session costs, orientation, meals, speaker costs and more.
Applications will be accepted until 4 p.m. on Monday, Aug. 15. For more information, please contact Kim Brown at kbrown@moorechamber.com or (405) 794-3400.